We went to the Kruger Park this last weekend.
I haven't been for years – my memories of it are from when I was a child; we'd sing songs in the car to keep ourselves entertained, fight over who got the window seat and snack our way through yummy padkos – chicken mayonnaise rolls, Simba chips, cheese and tomato on brown bread with the crusts cut off; Crème Soda cold drinks and melting Cadbury chocolate bars.
This time, we stayed at a place called Shimuwini Bush Camp, located on the banks of the Letaba River. A great spot and inexpensive but, as with all Sanparks camps, the single beds are sheer torture. The mattress was as supportive as a piece of tofu – I am still bent over and we've been back for 2 days.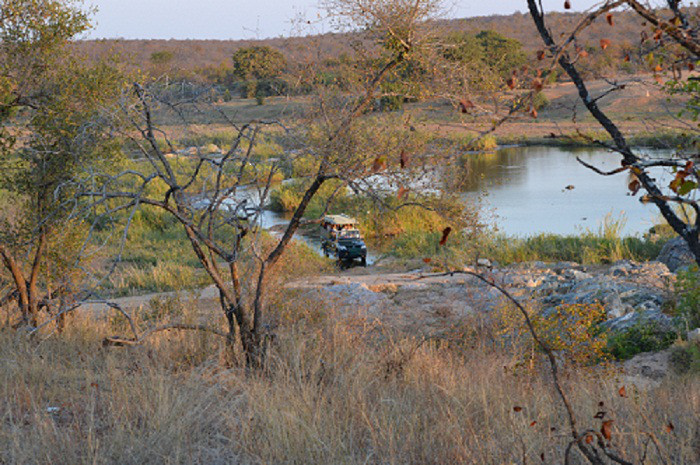 From Joburg, it took us 7 hours - a long drive but worth it for the sheer prolificacy of animal sightings, birdlife and unbelievably beautiful trees – Giant Mahogany's, Jackalberries, Sausage trees, Baobabs and Mopani forests. We saw about 8 different herds of elephant – bachelor and breeding herds with lots of babies. They seemed conditioned to the vehicle  and didn't react negatively when we drew up alongside them, which was wonderful as I am a little nervous of them.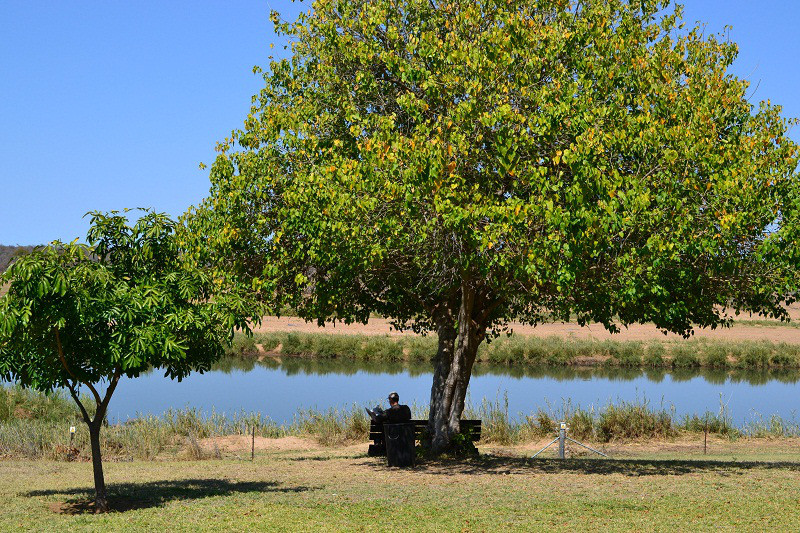 M found a peaceful place to read beneath the giant Mahogany tree.