The morning after a rather late and indulgent dinner party at home, I went for breakfast at the Odd Cafe with Heather, blogger of 2Summers.
I ordered the scrambled eggs, bacon kebab and ciabatta which proved to be a good hangover remedy.
This memorable, slightly odd restaurant is a little weird which I like; the people are friendly, the food is fresh and beautifully presented and the artwork is fantastic as is the graffiti wall inside & out.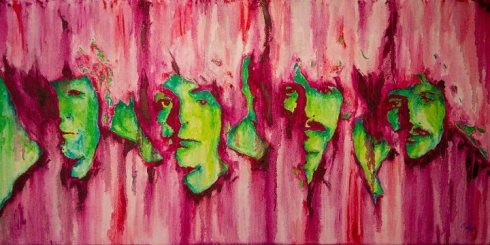 I love art… I also love architecture… elegant old buildings housing hallowed collections, art spaces like the Goodman Gallery on Jan Smuts Ave, and the bold eclipse-like Circa gallery on Jellicoe – each space is beautiful. 
I think art is in the eye of the beholder; for me a Nandipha Mntambo sculpture has an allure that is difficult to explain as part of me is repulsed, a William Kentridge charcoal drawing or one of Judith Mason's pomegranate pieces is simply beautiful.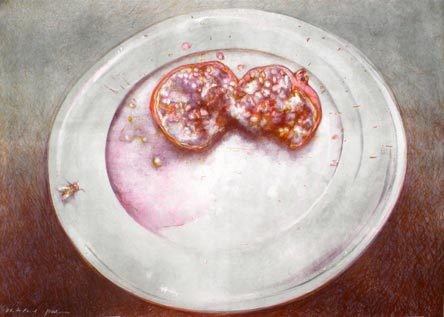 I also lust after a Paco Tibetan carpet – the Che Guevara carpet hanging in the window of this amazing emporium draws my eye without fail as I drive through Greenside.
I cannot profess to being an art expert, I just know what I like and what I don't.
I am currently mad about sculptor, Angus Taylor's work. He's sometimes playful and fanciful and at other times he's practical. I like his huge creations in garden's, his functional art installations his steel sculptures. I think it would be fun to include one of his pieces in a garden that I've designed. 
Below is his "Homage to Hermes" which lies in the garden of Apples head quarters in Sandton.