In the post, Scent & Sensibility I told you about a client wishing for a vegetable and herb garden outside his kitchen door, in the courtyard used only for hanging washing and feeding his labradors.  
Here are the results.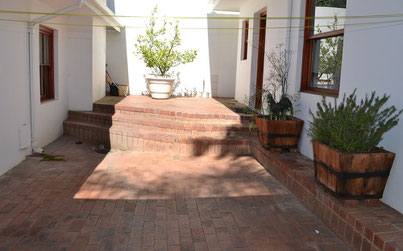 And, this is the end result. I think it transforms the empty courtyard beautifully.