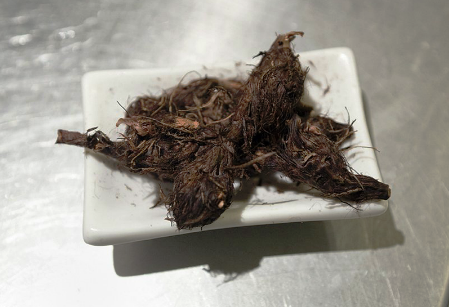 I watched Brazilian chef Alex Atala completely bewitch the Design Indaba audience in Cape Town. Wow!
His believe that to be global one has to be local, is perfectly in tune with how I feel. He uses Brazilian plants in his cooking - perfumed flowers, okra, priprioca, jambu and weird crunchy ants. But, by far the most intriguing ingredient / technique has to be his carbonated herbs which symbolically impart the 'flavour and fragrance' of the burning Amazon rainforest.
"Put all your pre-conceptions aside," said Atala, "It's not something that hasn't been done before. It's something you do that surprises you. Something you know, that you don't know you know."
Profound. I think. I am constantly trying to reinvent the wheel, when something amazing is often right in front of me.
What didn't surprise me is that he is friends with Margot Janse – who I think is the best chef in South Africa. She's Exec Chef at Le Quartier Français Hotel in Franschhoek. She creatively uses herbs, fynbos and unusual ingredients in her cooking. I adore her presentation. It's very visual.
After his talk, Atala visited her in Franschoek for dinner - when asked what she would be serving him, her prompt response was "sour figs and vygie seeds."
Of course two extraordinary people would find each other.