Potager used rustic Willow baskets to decorate a sidewalk in Parkhurst. The baskets are planted with a multitude of vegetables and herbs and the community is invited to take what they want. 
When you grow your own produce you always have a surplus so I think its a good idea to share. Take a basket filled with lettuce leaves, rocket and pok choi as a gift when you're going to a friends house for dinner. Or better yet, let the community share in your bounty.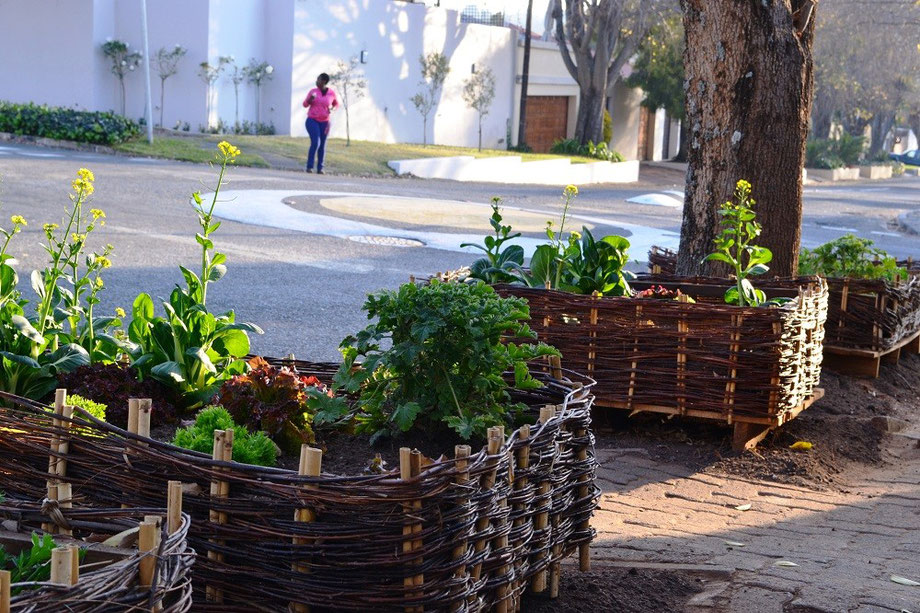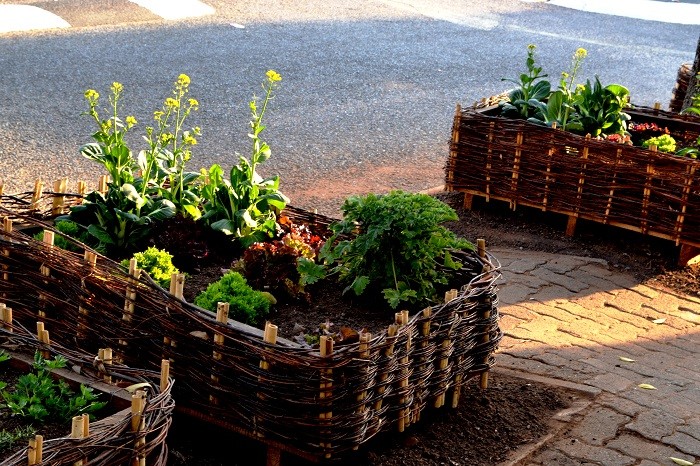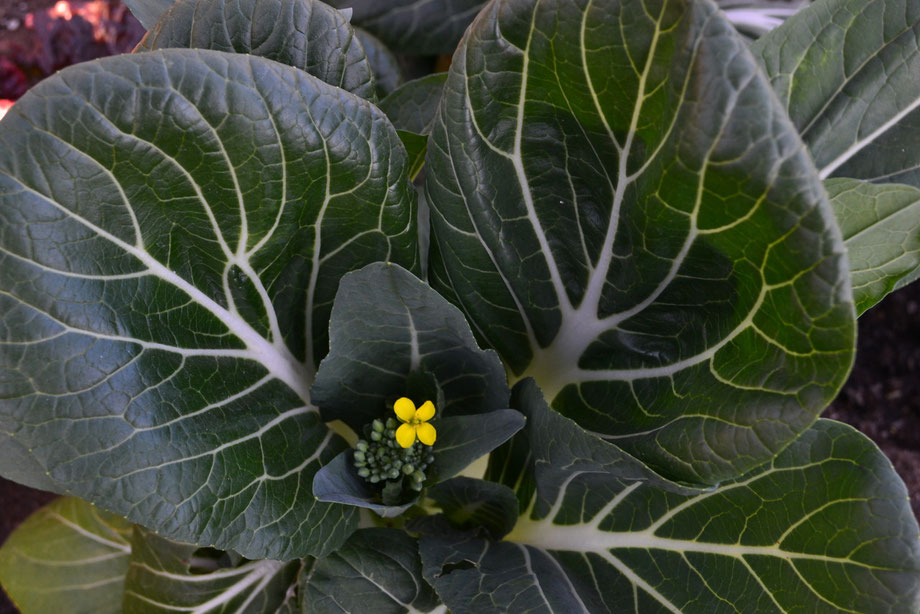 We planted some standards like beans, snap sugar peas, spinach and a variety of lettuces, but we also added in a few unusual vegetables and herbs like Pak Choi (Chinese cabbage) - the flowers are also edible, bloody sorrel, Rose scented geranium - to keep the bugs away, and German Chamomile tea. The radishes sadly didn't survive. I think it wasn't sunny enough and the cold weather didn't help.