Potager has been invited to create a display at Decorex.
Come and see what we have created. Our display is next to the Samsung Inspire Theatre. Decorex takes place at Gallagher Estate from 7 to 11 August.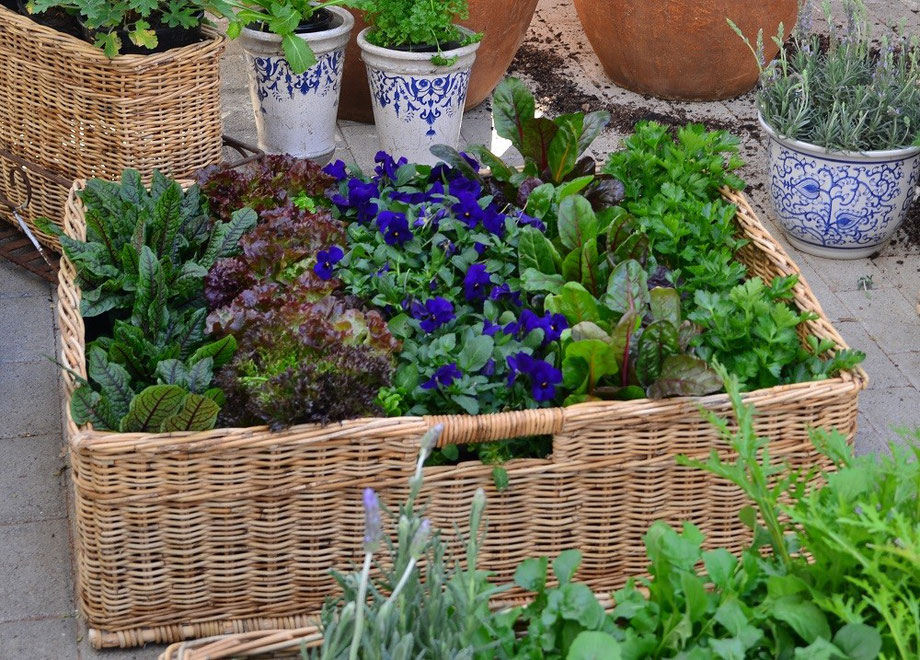 Potager basket planter contains Blood Red Sorrel, Multi-green Lettuce, Penny Dark Blue Viola, Bright Lights Spinach and Cooking Celery.