Camping. The word conjures up many feelings for me. Nightime around the fire, laughing till my belly aches, a beautiful sense of isolation; of being disconnected with the world. Uninteruppted time with my best people. The possibility to change my life....
During our last camping trip to Namibia I realised that by sharing the experience with two novice campers that camping is unlike any other journey you will ever take. You are stuck in the wilderness with only a few tools at your disposal. My must take arsenal consists of filter coffee, a plunger, detailed maps, water, petrol, GPS with the lastest Tracks for Africa, a headlight, comfy mattress (although I am seriously reconsidering the roof top tent), gin & tonic, wine, pillows and good friends.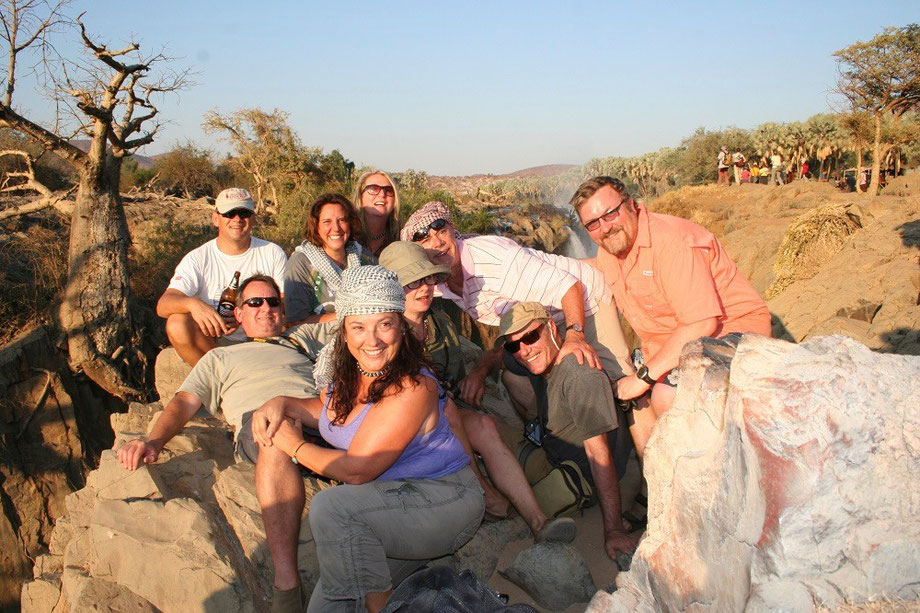 Camping is not for sissies. You have to be generous, patient (not one of my virtues), happy and accommodating. You have to make your own food, fill your own tank, drive endless miles to find the extraordinary and live in the moment as you cannot sms, check your emails or stay connected on Facebook. You only have yourself and your fellow campers for entertainment. I'm lucky that the people I share the experience with are like-minded, funny and clever (we always take a few Macgyver's along to fix things) and Oli makes burnt on the edges, delicous on the inside bread.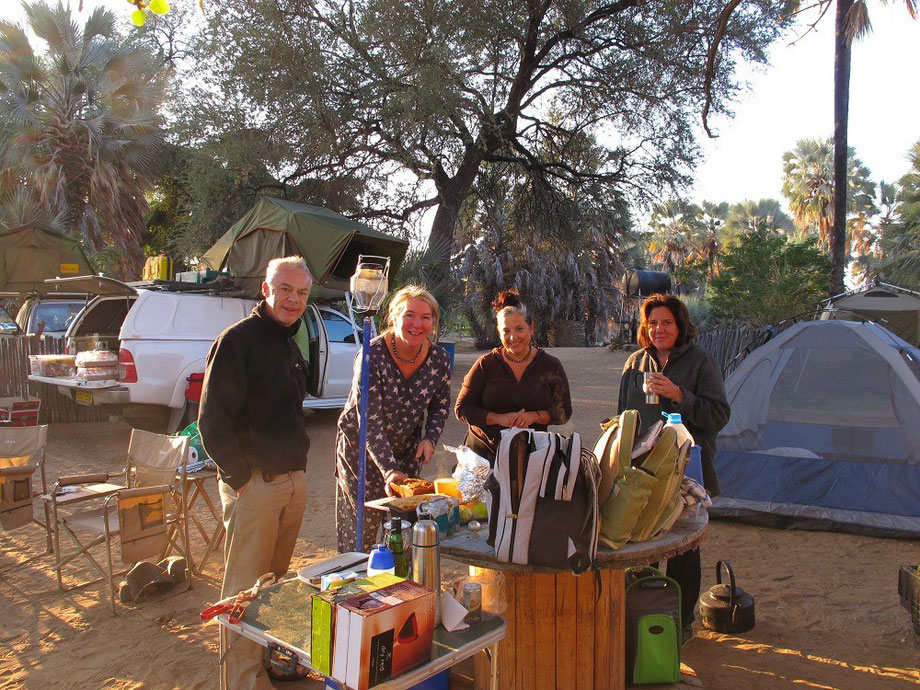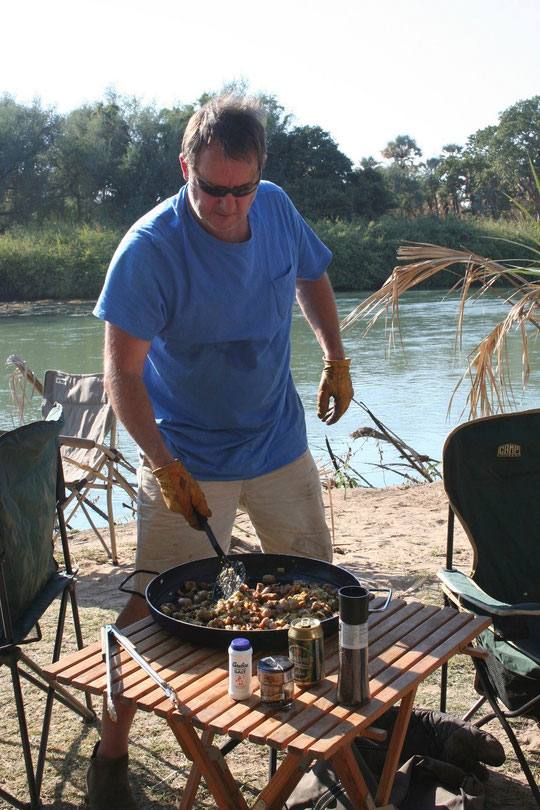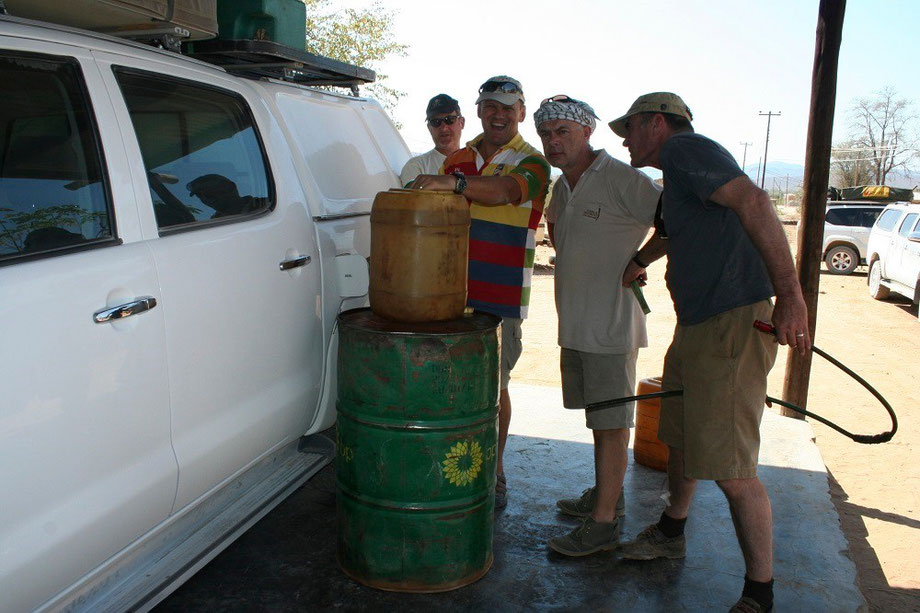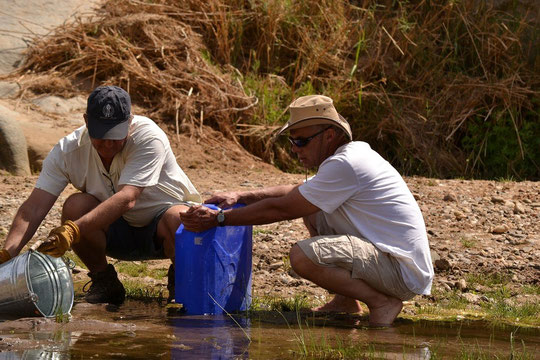 Every camping trip I've ever taken; Busanga Plains in Zambia, Savuti in Botswana, and Chizarerra in Zim - the landscapes, rivers and campsites are spectacular. But, this journey took my breath away. As far as the eye can see the landscape is achingly beautiful.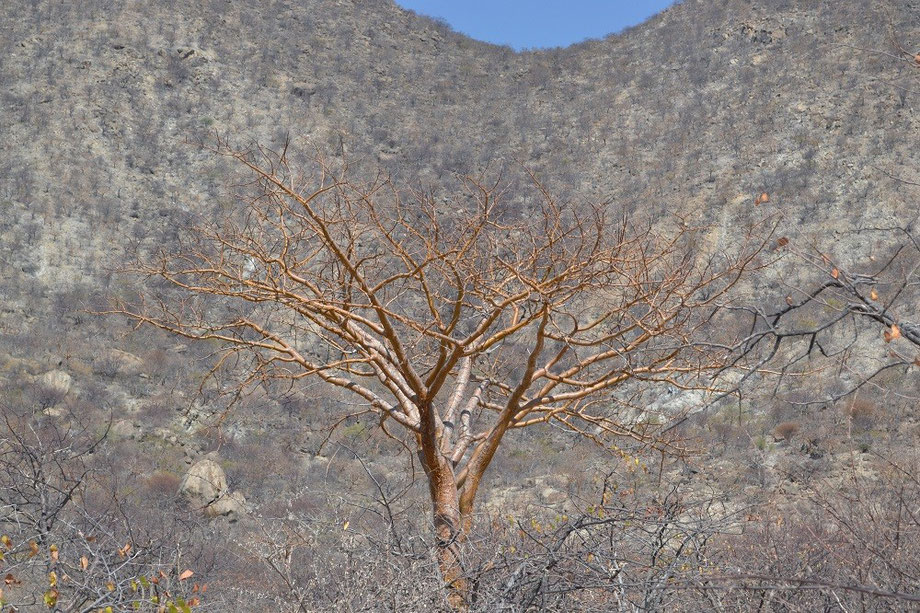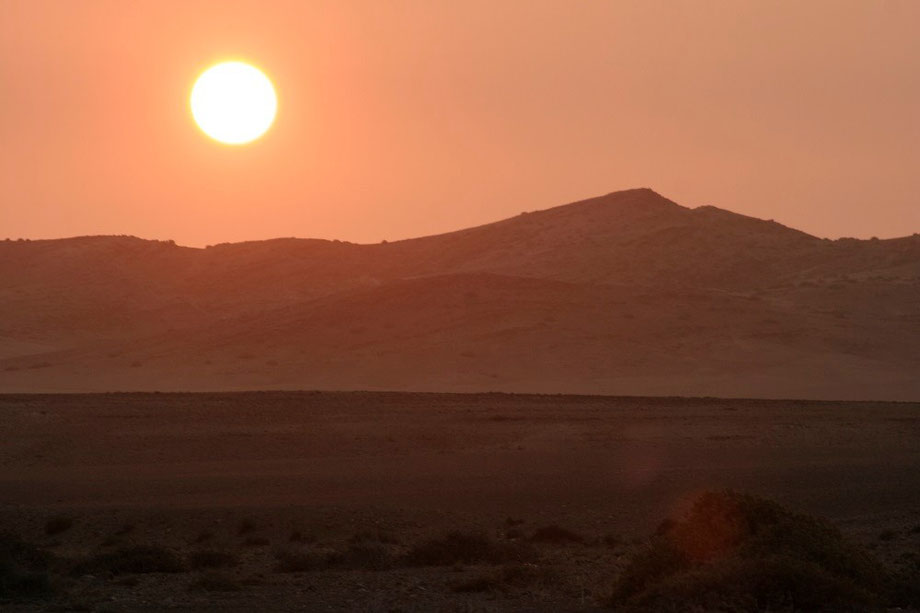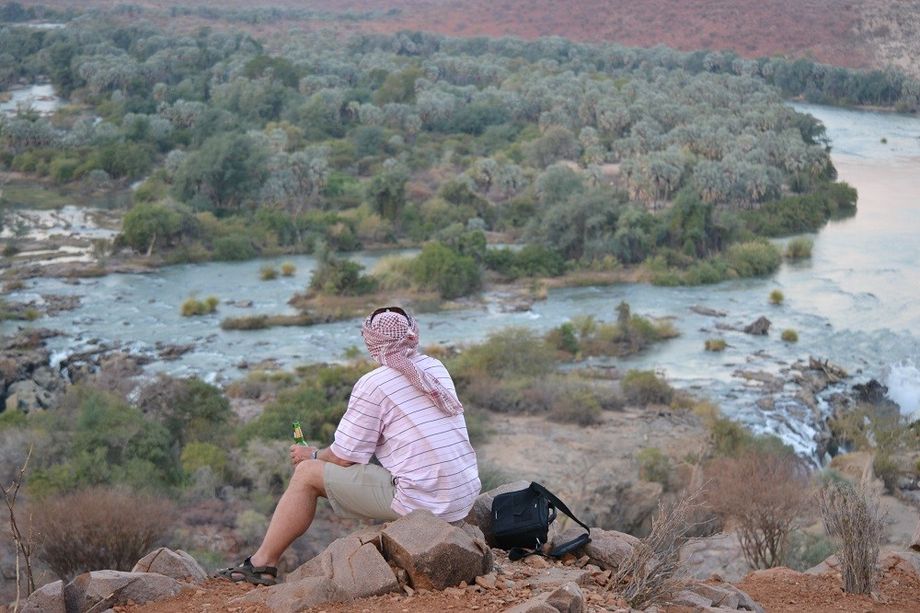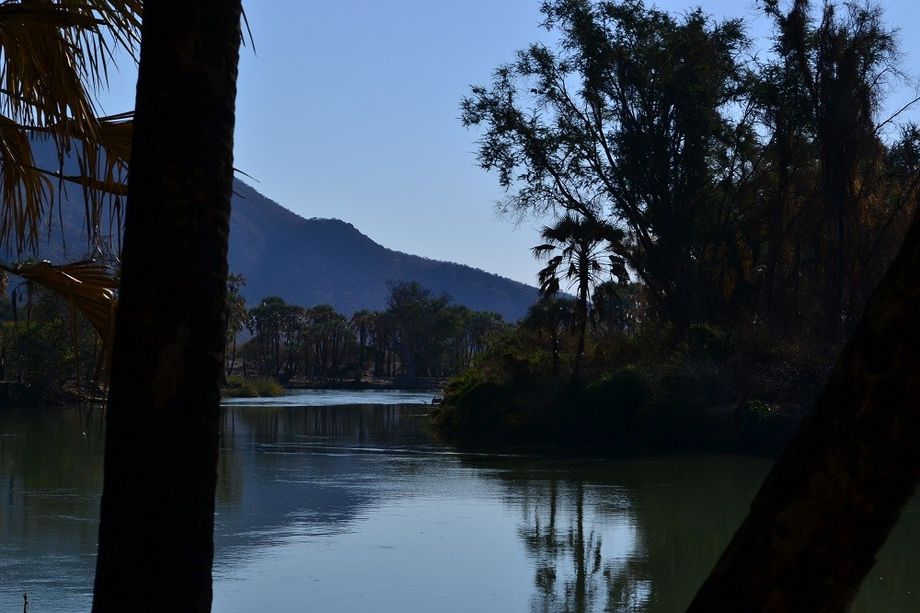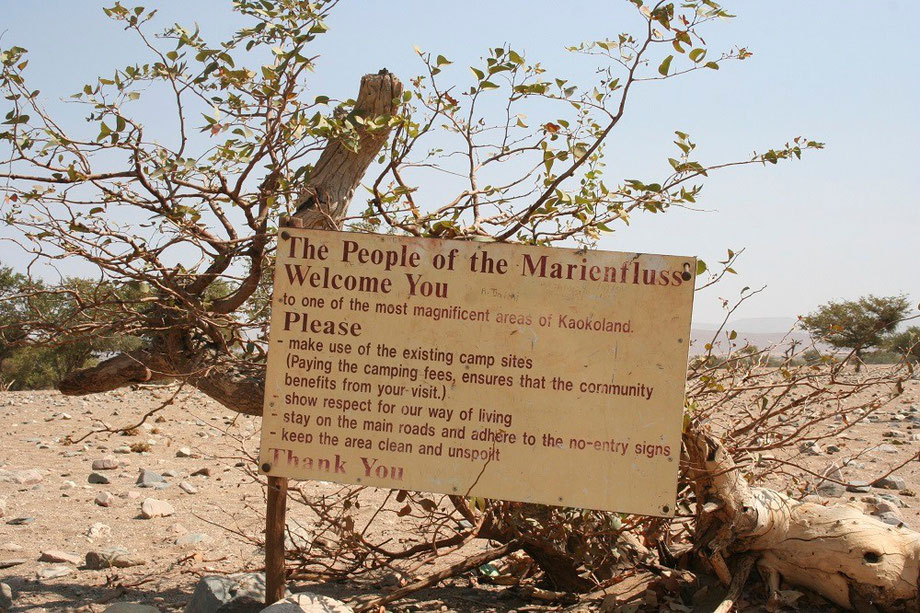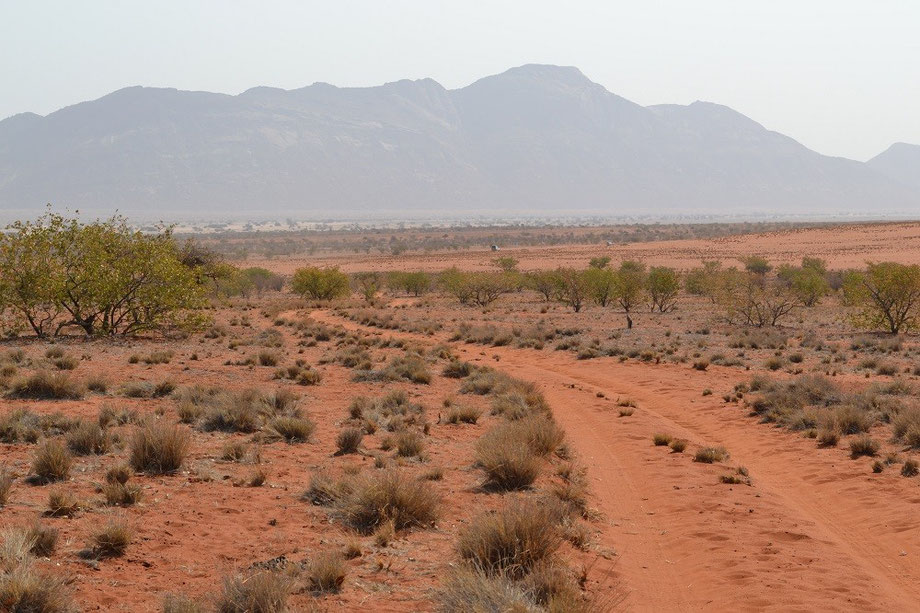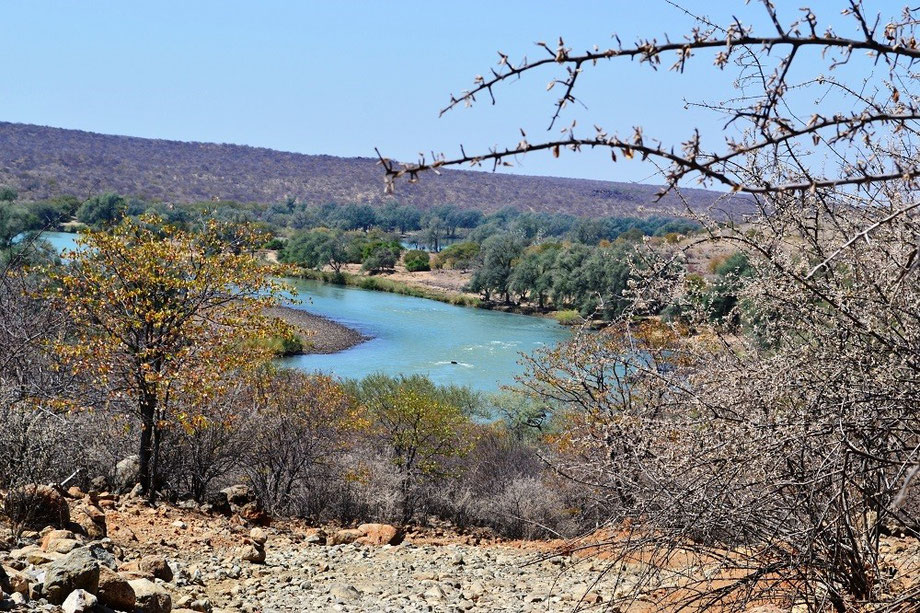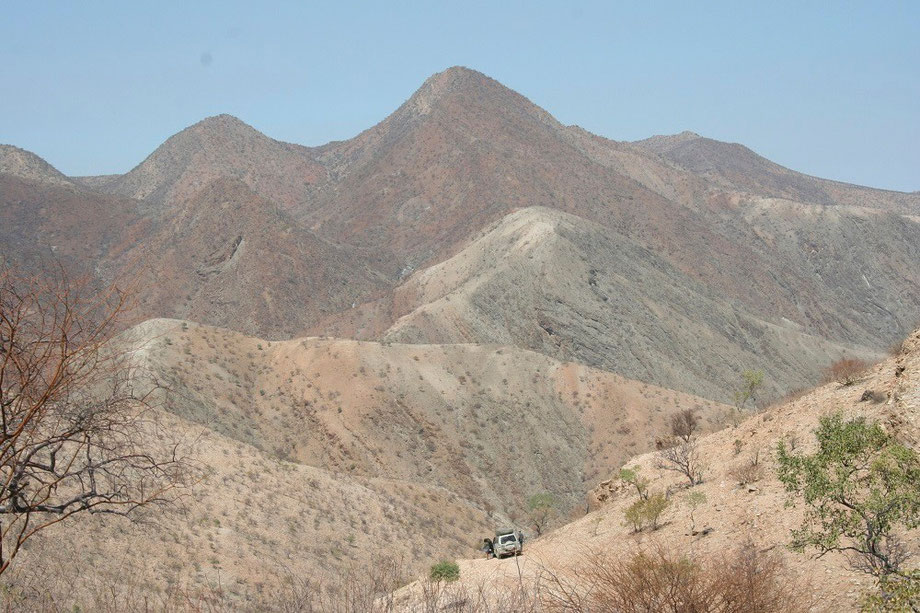 We encountered different people, foreign cultures that could easily be misunderstood, yet have survived for centuries.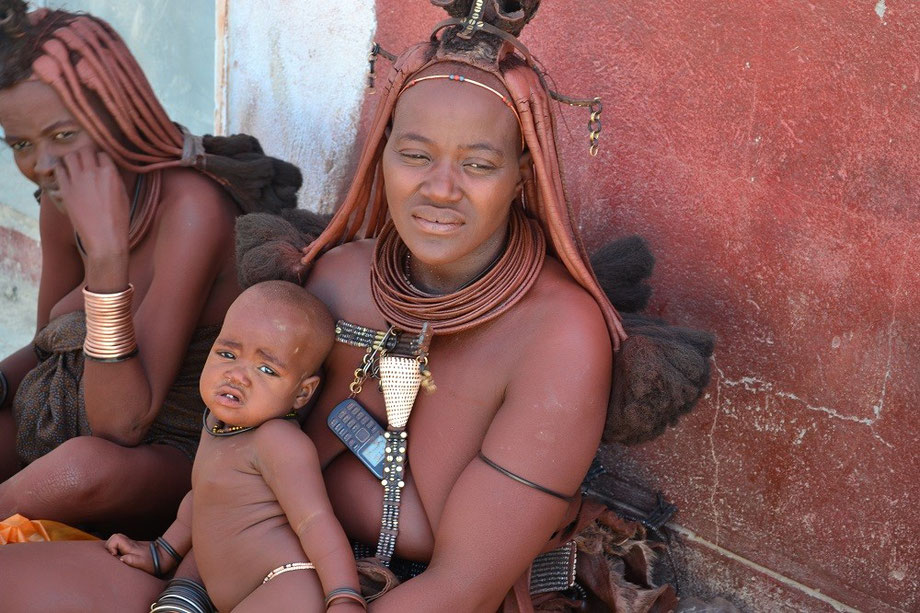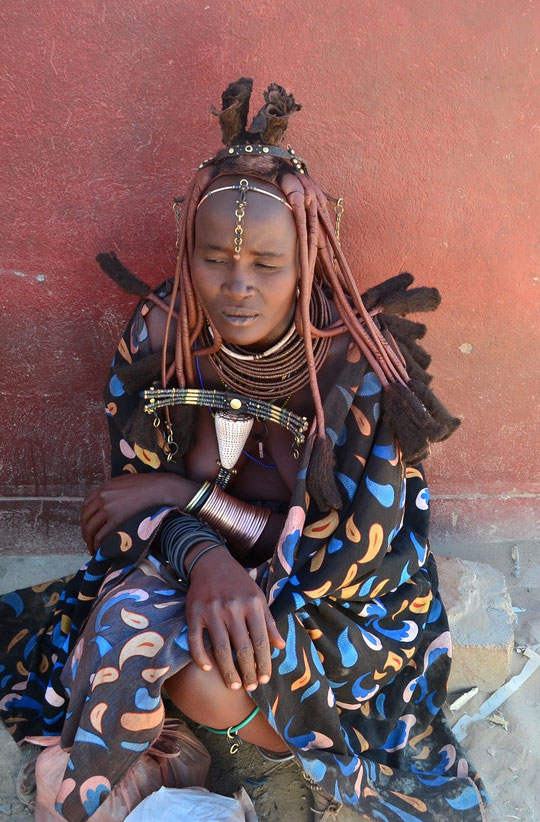 The Himba and the Herero. Initially I was compelled to take photo's yet it soon began to pall after endless calls for sweeties and money. The more remote, the more introverted the Himba became. I liked them better. They are poor materially, yet seem rich in their simplicity.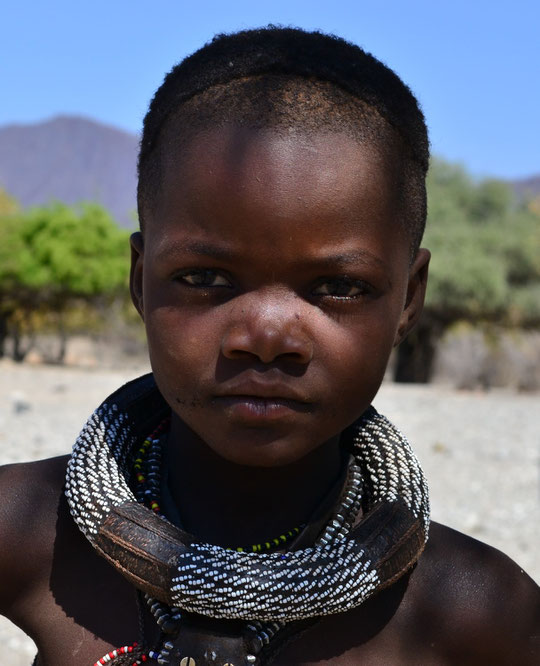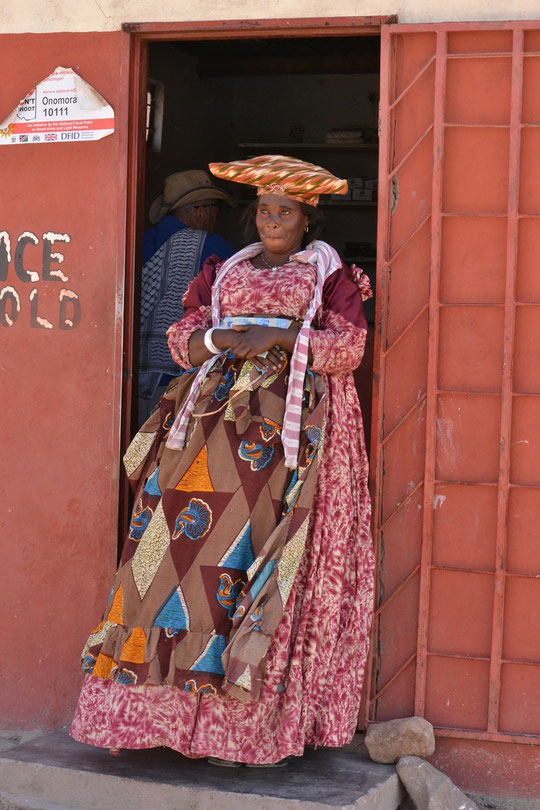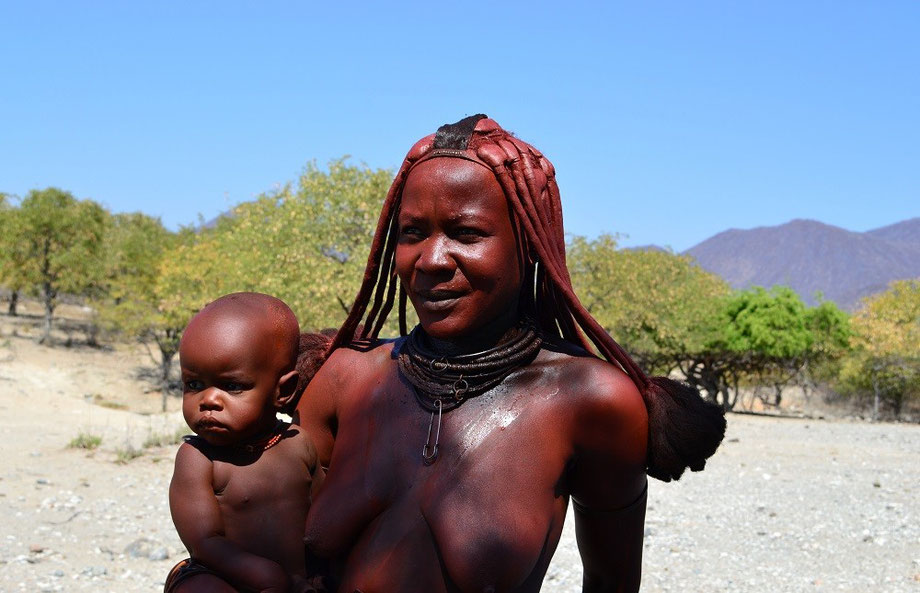 For me Himba woman are surprisingly glamorous. Their jewellery is bespoke and elaborate, copper, bone, leather and other simple yet elegant elements speak of style.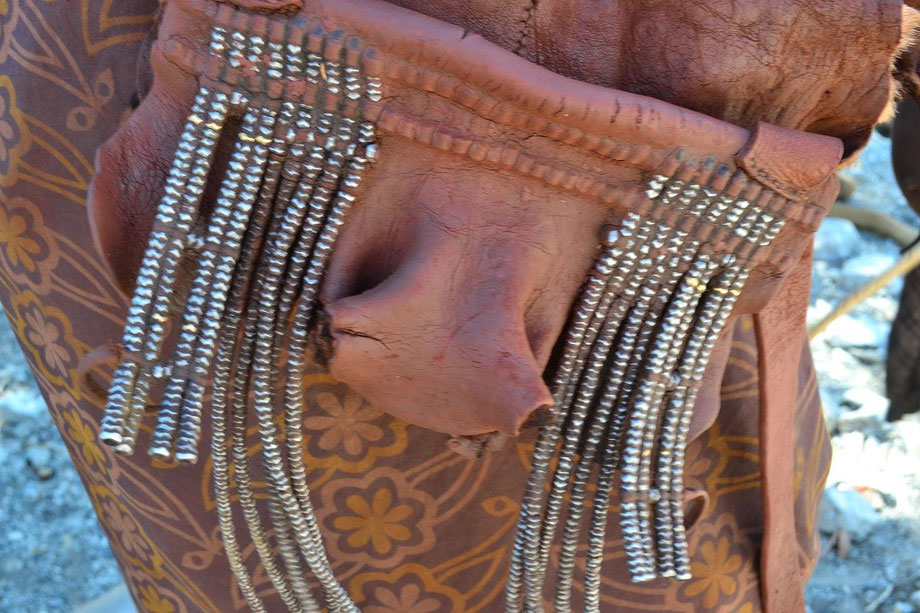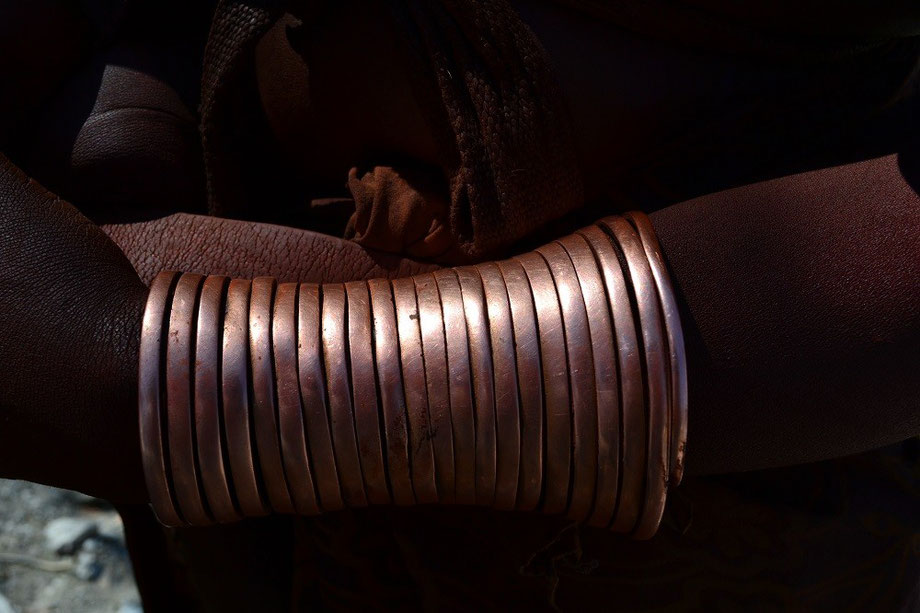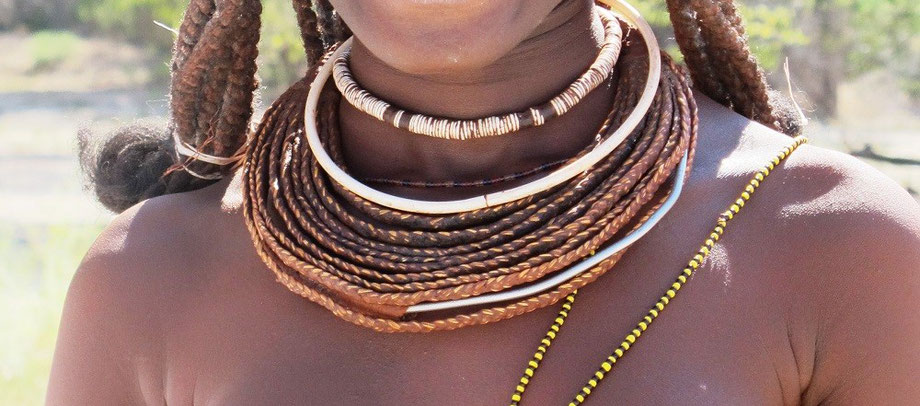 I found rare beauty in the trees and flowers buried in the arid wilderness. Corkwood, leadwood, date palms, baobab, fig and Ana trees are prolific.  Welwitschia which looks prehistoric and fossilised grows along the sandy roads. I discovered a small evil looking black plant (I have no idea what it's called) nestled amongst the rocks. It had a single delicate small yellow bloom. Lovely!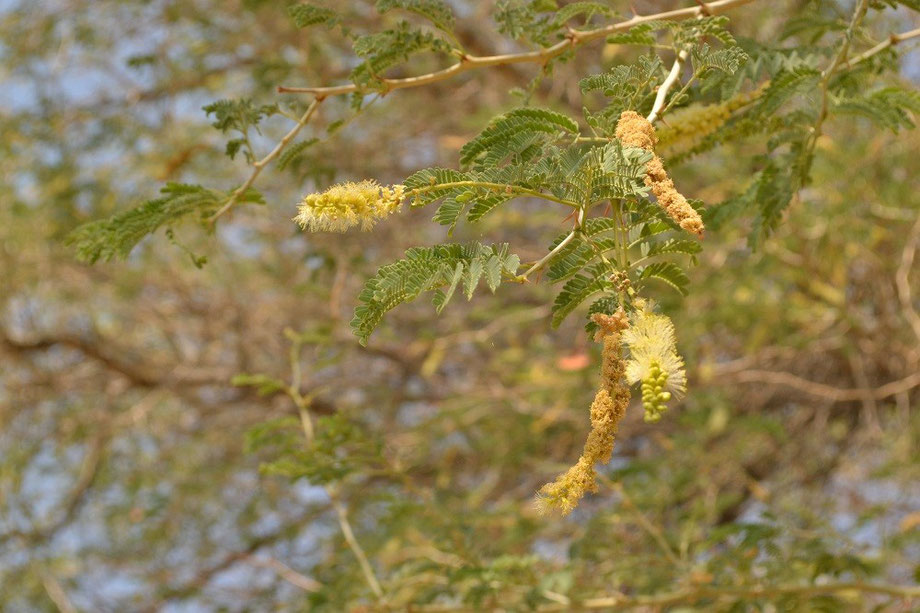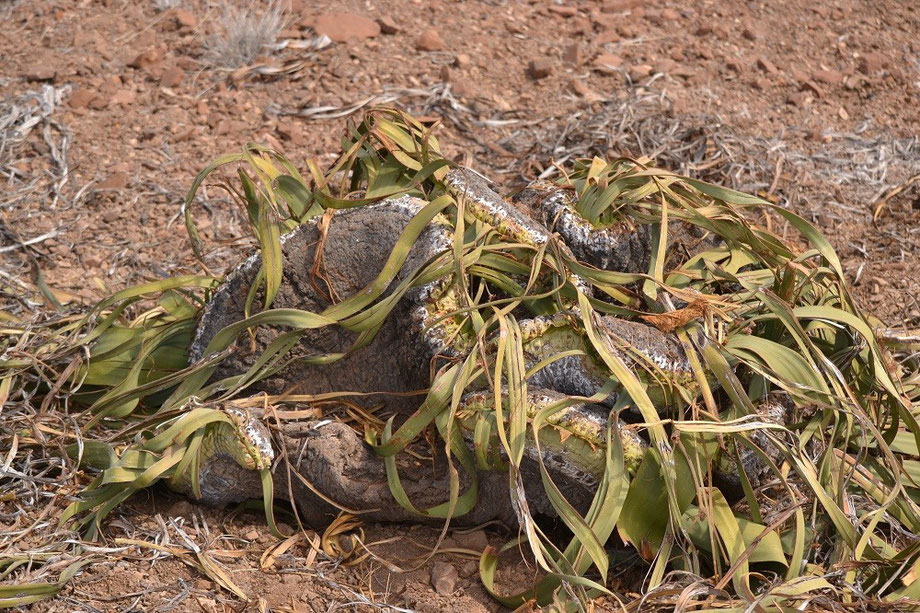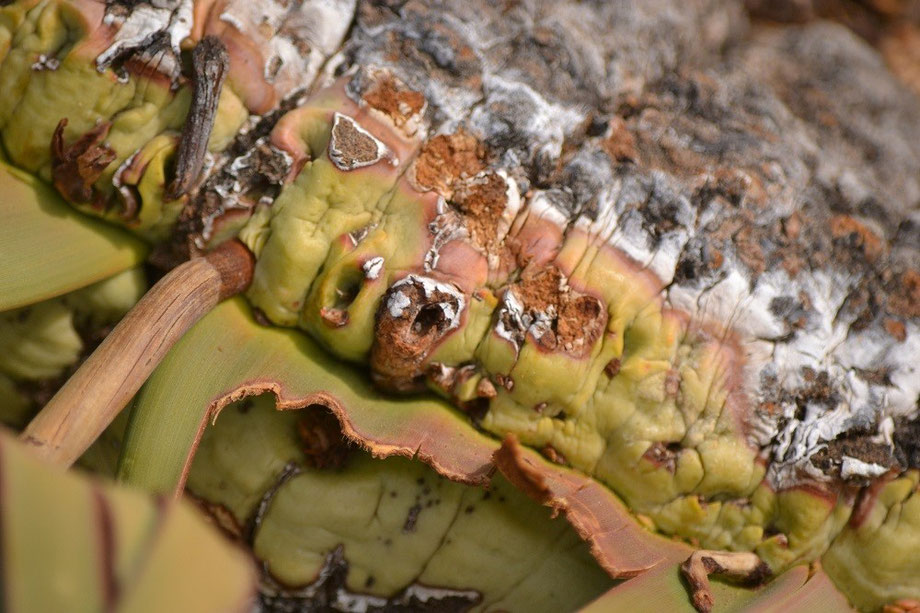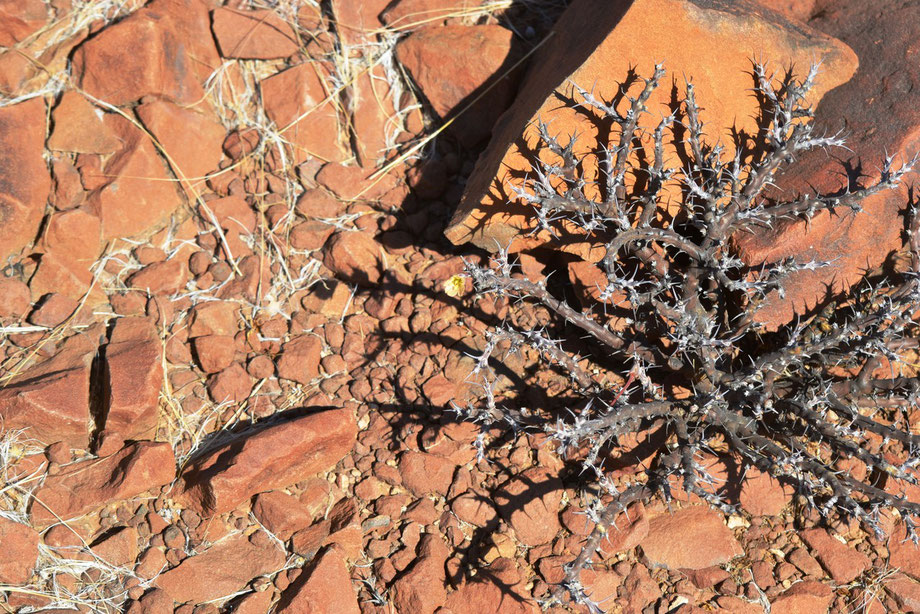 You have to love the people you camp with as you spend many moments in their company. There are those rare occasions when you are just alone with your thoughts. or silently driving along gravel paths.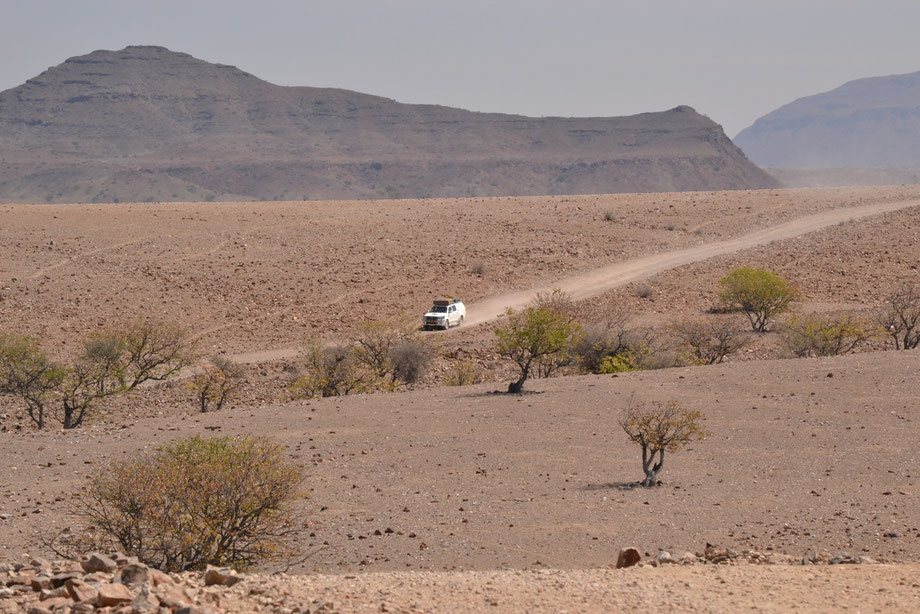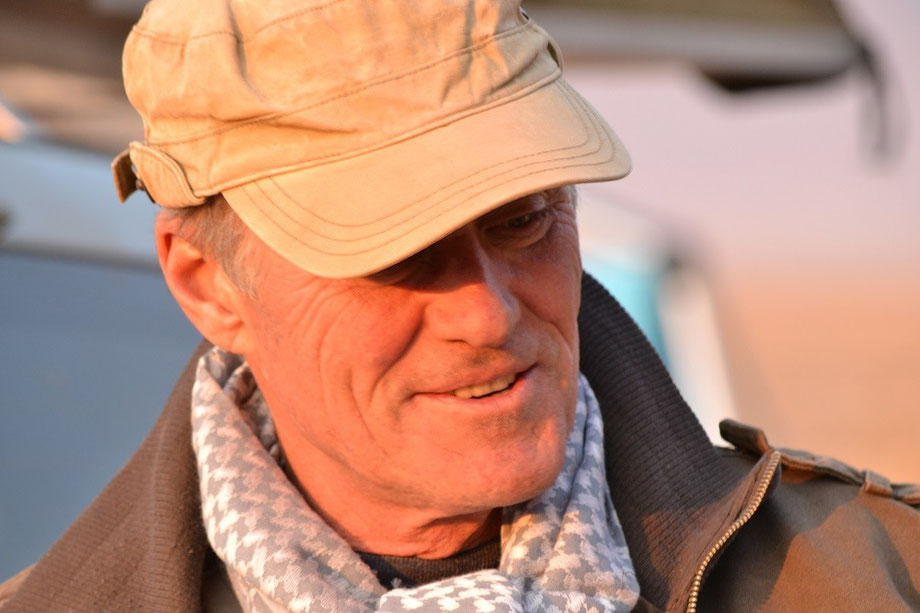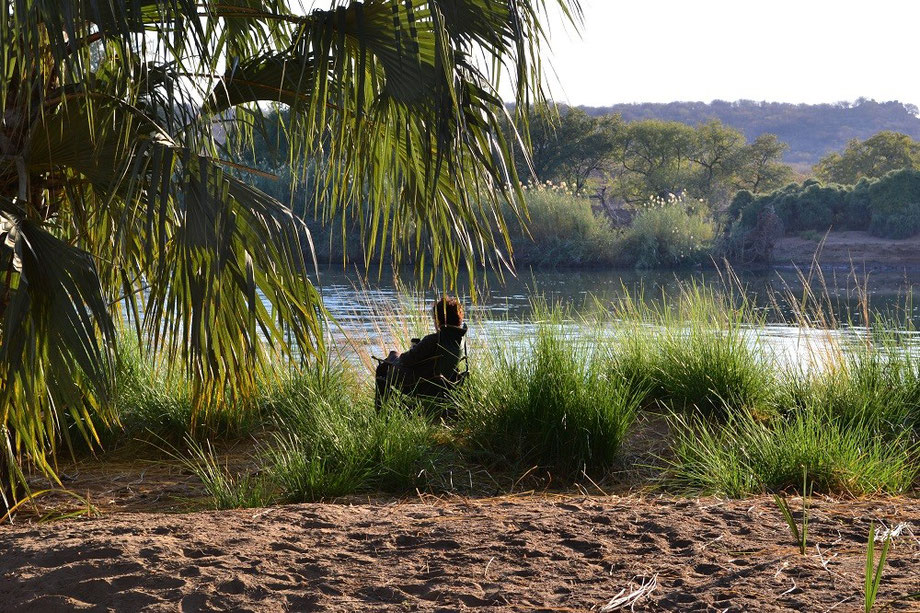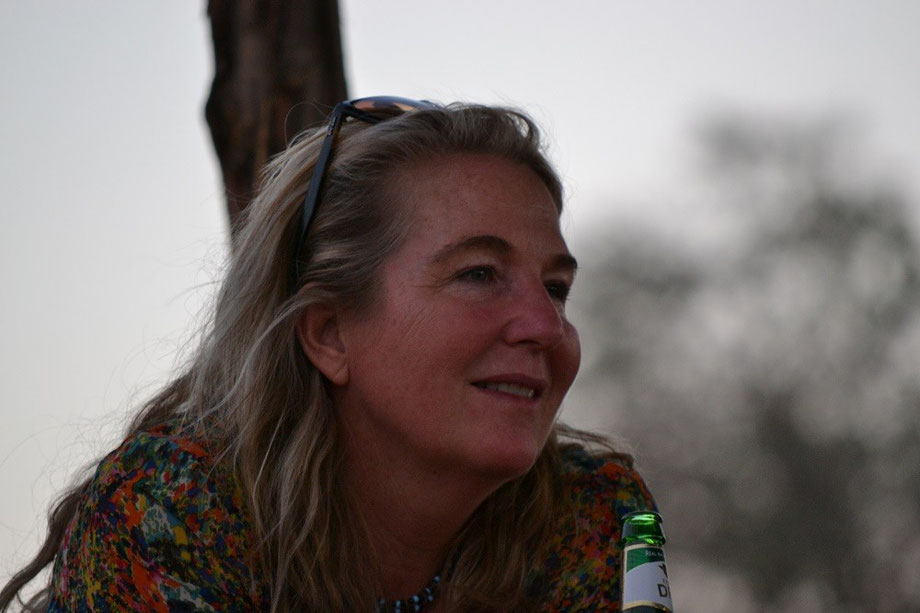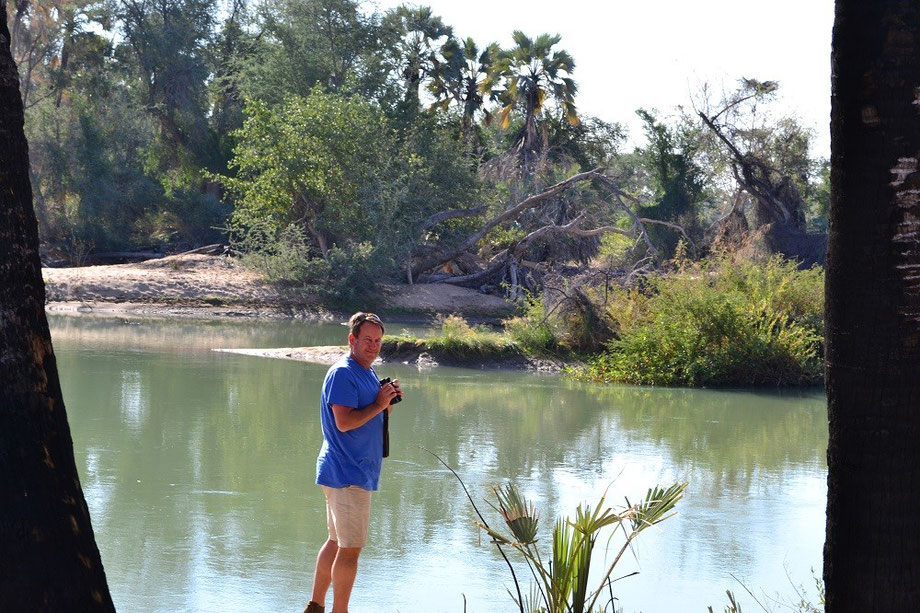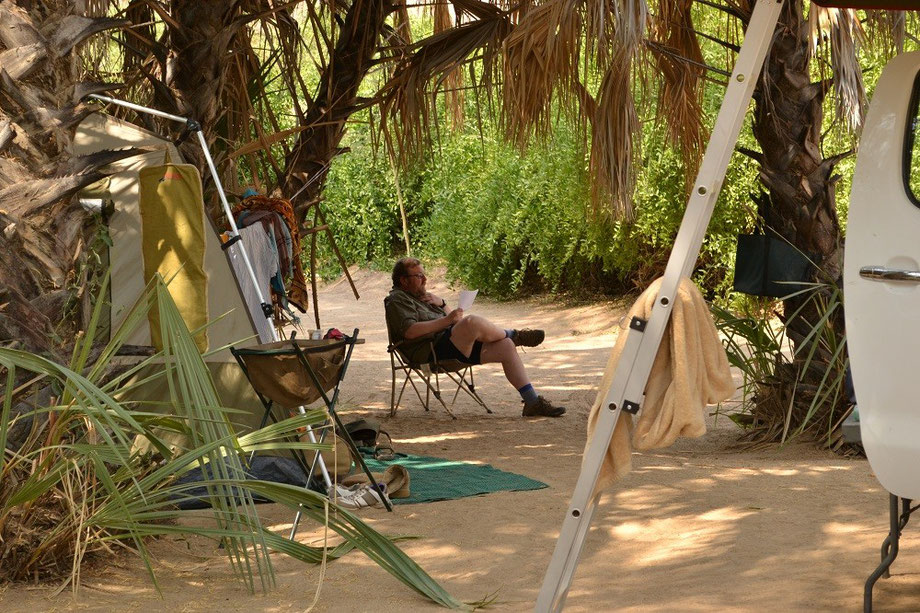 Why do I love camping? As Paulo Coelho put it so aptly in The Alchemist "I'm an adventurer, looking for treasure." I find treasure hugging a Baobab with friends, in the eye of an African Desert Elephant, amidst the spray of the Epupa Falls.