At every turn I see possibility. I feel as if spring has been injected into my veins giving me a renewed sense of hope. It's as if I can see everything clearly. Some of this rejuvenating power is the result of having just planted one of the most beautiful vegetable gardens in a secret street in Joburg's Parktown Ridge suburb. The other reason is that I have finally given up on a 16-year relationship with a client. A weight has been lifted from my shoulders and now I can concentrate on what I love most - creating vegetable gardens.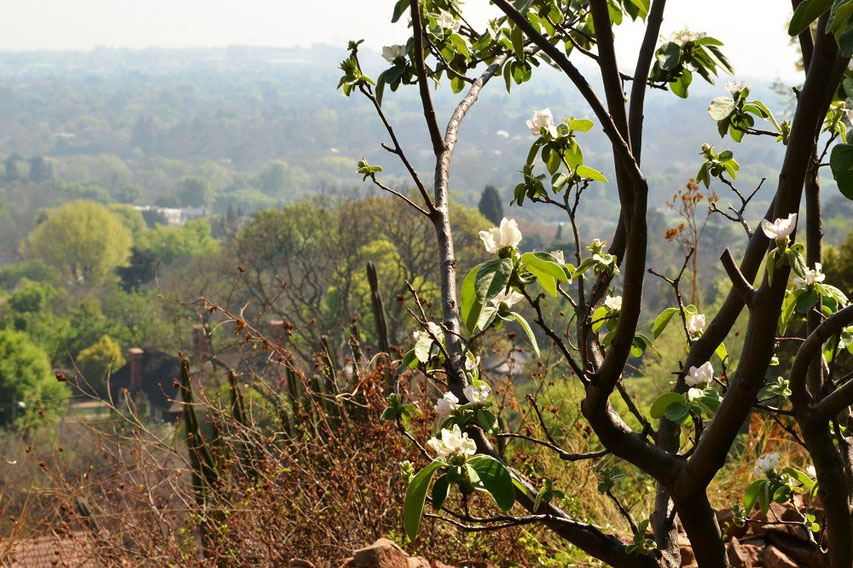 High up on the ridge, overlooking the cities Jacaranda lined streets and the Westcliff Hotel, Potager created an inspired vegetable garden. 
Beneath an orchard of plums, peaches, pomegranites and nut trees, stood an empty Potager garden. Potager's brief; to transform the area into a productive vegetable garden. 
The sun shone down on us for three days as we toiled in the smelly, richly fertilised soil. It wasn't an easy task as we had to transfer all our soil and over 1000 plants down 37 flights of stoney steps to the Orchard terrace. But the team put their backs into the task and the end result - Gorgeous!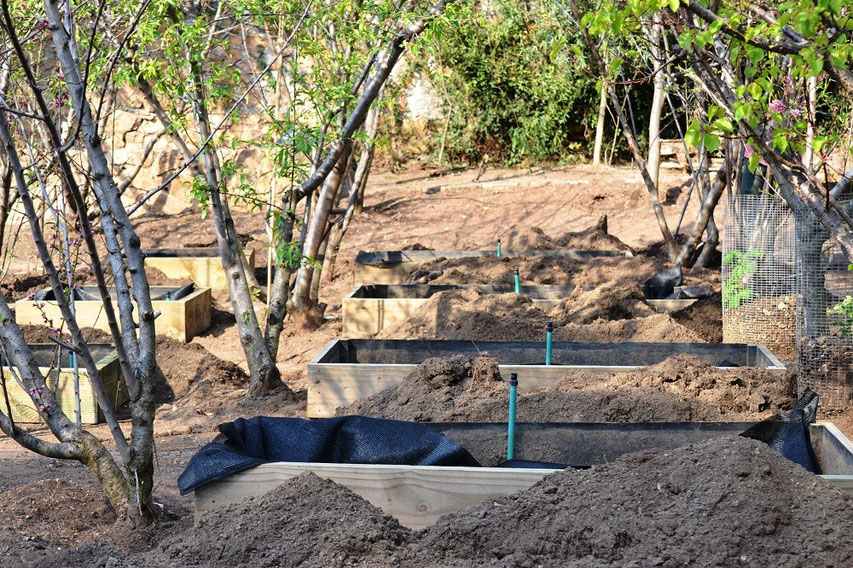 Companion planting enhances the flavour of vegetables, deters pests and attracts beneficial pest controllers and pollinators. Basil, tomatoes, parsley, asparagus and marigolds are great companion plants. 
Despite the back-ache, relentless heat and sweat its soothing work. A labour of love.