Our new Potager Herb Box looks great!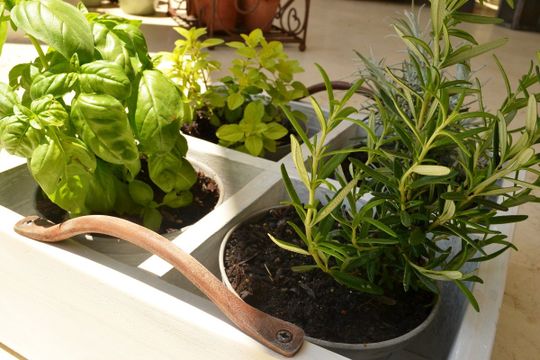 The herb box is made out of recycled pallets and is painted with Paris Grey Chalk Paint and then lime washed. We've filled it with Sweet Basil, Golden Oreganum, Rosemary "Tuscany" Blue and a Curry plant. But, we're open to suggestions, you can choose your own favourite herbs. 
The Potager herb box (retailing at R400) makes an excellent living gift, particulary if you don't know what to get someone for Christmas. Unfortunately, we only supply to customers in Johannesburg.