I woke early this morning and wandered outside with my cappucino. Right outside our kitchen door is a tiny potager garden. It's tiny because we have a small garden, but I love to grow herbs and salad ingredients right on our doorstep and M loves to cook with fresh ingredients. 
Dan and I have recently replaced the fennel and celery with salad greens, so the beds aren't as full as normal but soon we'll be picking lettuce leaves, red ruben basil, French tarragon and ripe yellow pear tomatoes.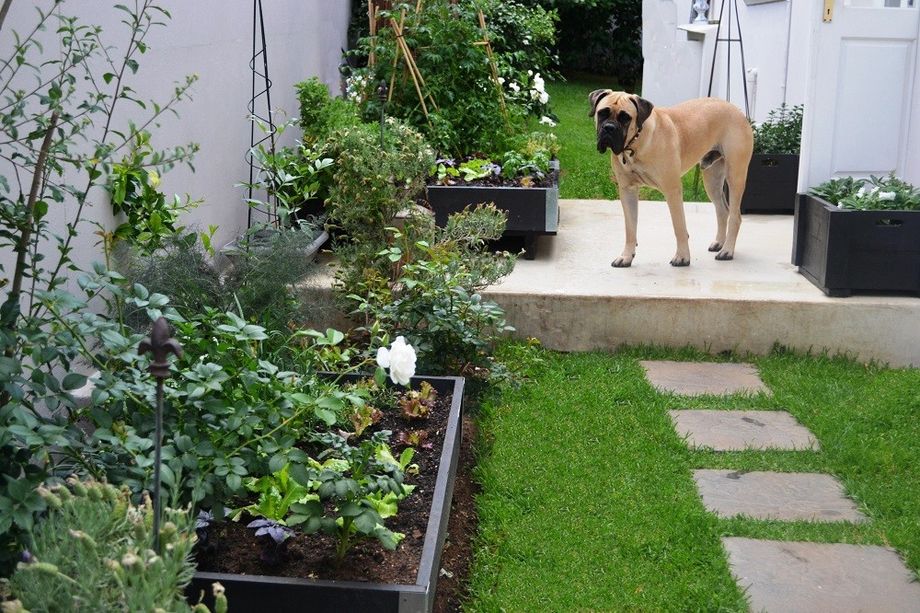 I noticed that the Rose-Scented Geranium,Pelargonium graveolens, was looking a little untidy so, in my slippers and gown (standard gardening attire), I pulled off a few dead leaves. The smell as I crushed them in my hand was gorgeous and I knew just the place for them - inside my glass cabinet.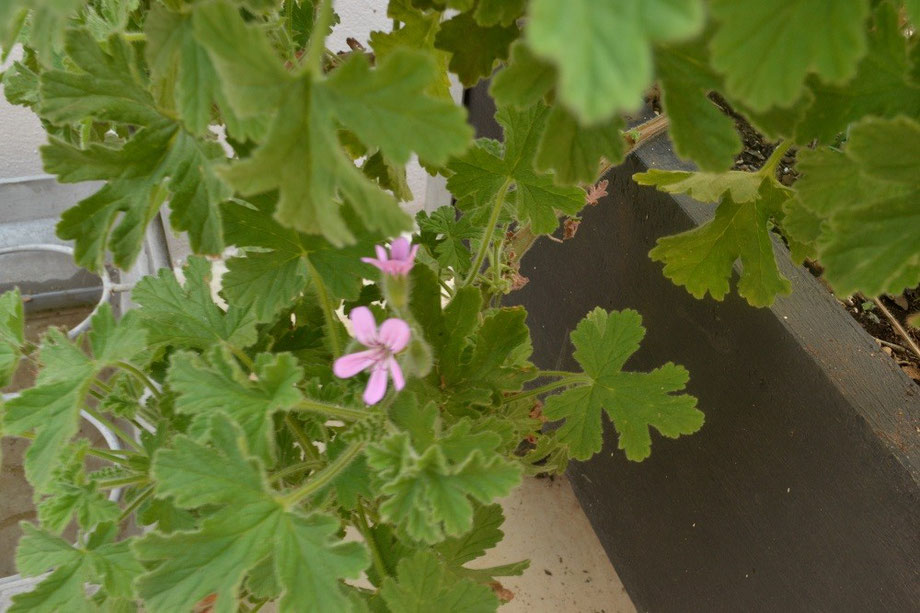 Sometimes I put fresh leaves in my bath. The smell is fab and this ordinary little plant eases stress and is a relaxant.