M's family is from Norway and they like to celebrate Christmas the Scandinavian way. This year we hosted the family Christmas party early as M and I will be camping somewhere in the Middle East desert come Christmas day.
For me Scandi style reeks of authenticity; it's simplistic, stylish and modern with hints of nostalgia. They tend to favour white and wood.
The table, for sixteen people, was dressed in white and silver with touches of rosemary picked from my garden, golden kernels in glass balls, white candles, silver and glassware, moss-silver sprayed reindeers and greyish-pink fynbos (which helps to keep the flies away).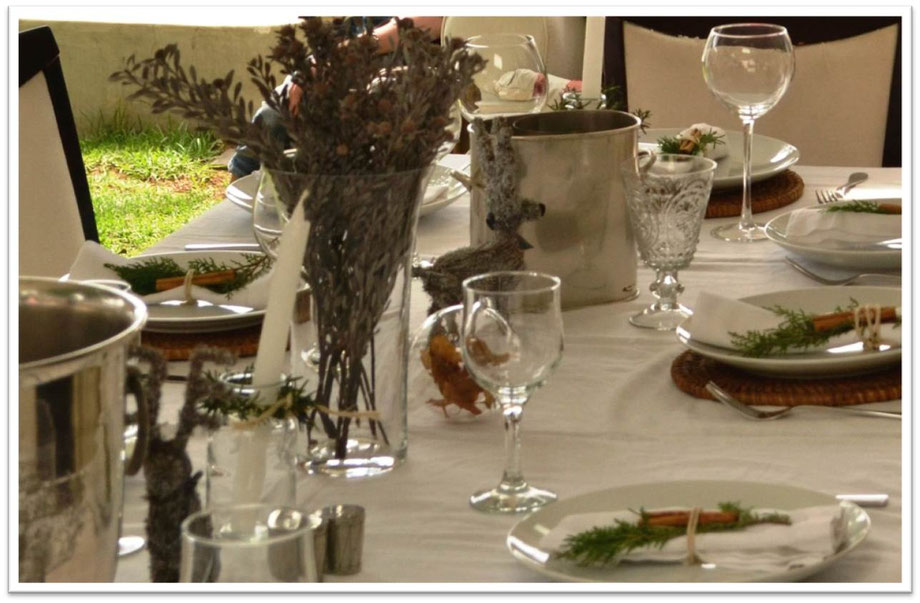 I placed a white serviette tied with a small fir leaf, cinnamon and raffia twine on top of each white dinner plates.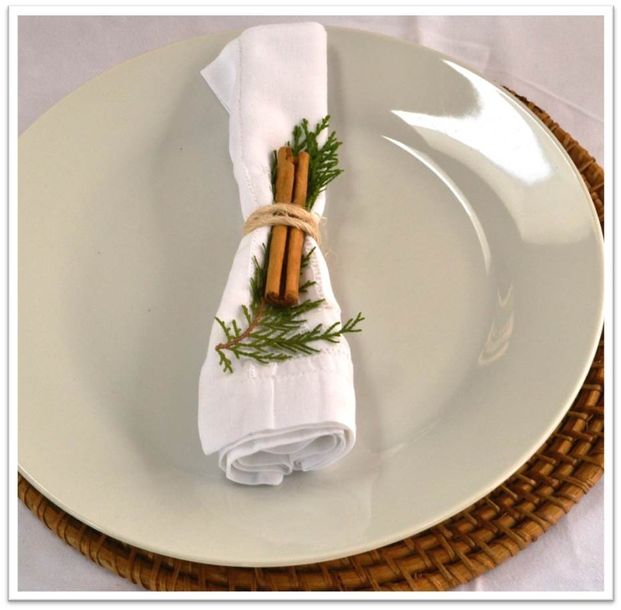 It's wonderful to be part of a big family celebration. I love the rousing Helan Går toasts followed by shots of Linie Aquavit.
Each family provided a dish – M made the Swedish meatballs – an inspired combination of pork and beef mince with ground cardamom and nutmeg. Other dishes included Janssen's, a potato and anchovy gratin and the crowning glory of the day; the pickled Herring served with knäckebröd and new potatoes.