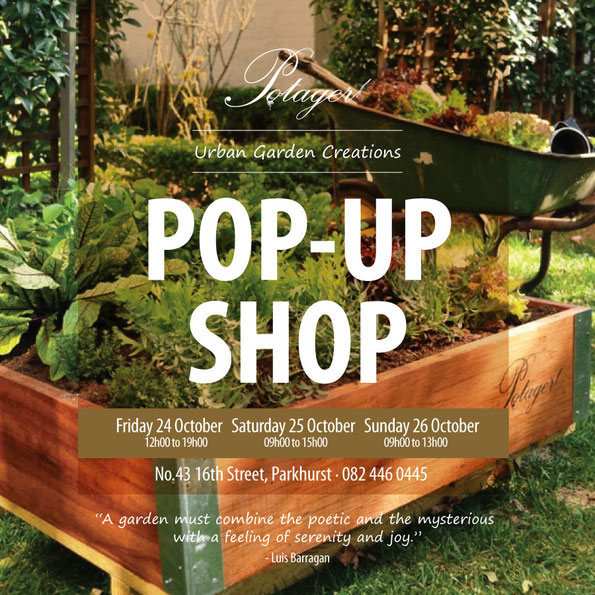 Our Pop Up will be filled with Potager's wooden planters, which are made from cedar or old oregon planks and there'll be loads of wholesale priced herbs, vegetables, roses and citrus trees on offer.
Ceramicist Andrea Carr will be showing off her gorgeous Raku fired ceramics and you can pick up a bag of our special mix organic potting soil, worm juice, and heirloom seeds. Their will also be organic honey and jams and if you feel over stimulated by all that's on offer, enjoy a fragrant tea and flop into our one of a kind NapSacks.
Come in and talk to us about plants, or bring along a photo of the space you want decorated and we'll create a design especially for you.

See you there.