Have you ever been rushed off your feet? Thousands of things to complete. A big deadline looming, and the myriad details that make up a day. And then its all over and you are left feeling drained. Depleted. I felt like that after our Pop Up Shop was over. But, as always there is calm after a storm and yesterday together with Zwele, we planted a soothing garden. A garden designed for reflection and quiet.
Gardening is my escape. My chapel. I believe there is a subtle witchery in nature, if you yield to it, it will steer you right.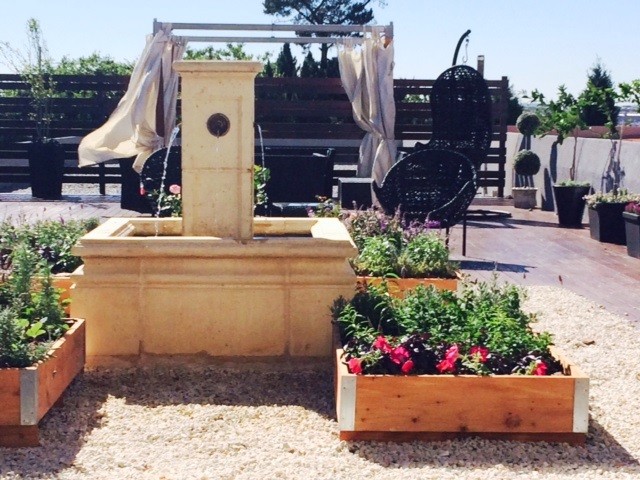 Renchia the owner of Africology Spa at The Maslow Hotel in Sandton asked us to design a container garden that evokes all the senses. She wanted a garden that would provide a rush of well-being, a sense of healing and being in tune with nature. The plants are for the most part fragrant and edible - strawberries, pink perennial basil, red reuben basil, chocolate mint, pineapple sage, lavender, chamomile, thyme, rosemary, lemon balm and lemon verbena (an old fashioned herb and my favourite). We also planted mission olive trees and eureka lemons and bearss lime trees.